FTL DRY VAN & TEMPERATURE CONTROLLED
MOVING YOUR FTL SAFELY AND EFFECTIVELY
Whether your FTL freight calls for enclosed trailers or the need to maintain strict temperatures, EASE has the expertise and network of carriers to move your freight to its destination on time, on temperature, and on budget. Our temperature controlled FTL services can save you money and help you sleep easier at night knowing that your shipment will arrive safely.
Vast Industry Expertise
Our large network of specialized carriers allows us to create the most appropriate, custom solution for your logistics needs.
Fastest Proven Response Time
Two-minute response, 15-minute quotes, 15-minute follow up, 24/7/365.
Transparency and Visibility
The ability to track your expedited, temperature-sensitive, and fragile freight at every point in its journey is crucial.
THE FULL TRUCKLOAD EQUIPMENT THAT GETS THE JOB DONE
FTL DRY VAN
Enclosed trailers protect your entire freight--from theft, the elements, and other possible damage. Dry van is the most common option for freight because it is reliable, safe, and cost effective.

FTL TEMP-CONTROLLED
Temperature-controlled shipping is how EASE ensures that the most perishable freight is moved quickly and effectively, with full transparency.
YOUR TEMPERATURE-CONTROLLED FTL SHIPPING PARTNER IS JUST A CALL AWAY
EASE has completely revamped what the customer experience looks like in the logistics industry - especially when it comes to climate-controlled shipping. Our business model allows us to provide you with an unparalleled customer experience and the up-to-date information you need to keep calm as we carry on.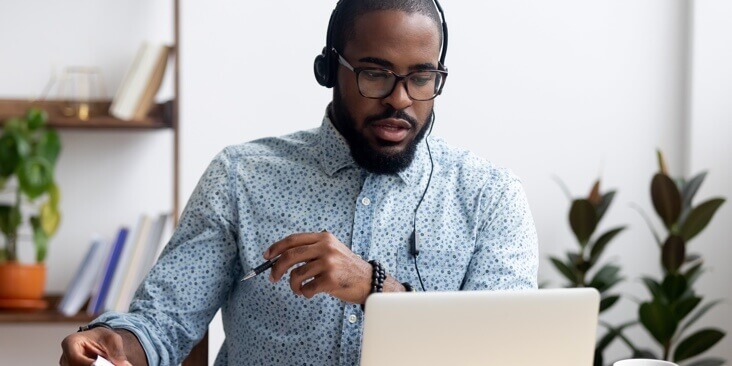 Two-Minute Response
Whether it's 3 a.m. on a Tuesday or halfway through a holiday weekend, we leap to respond. Our average response time to answer your question is two minutes - 24/7/365.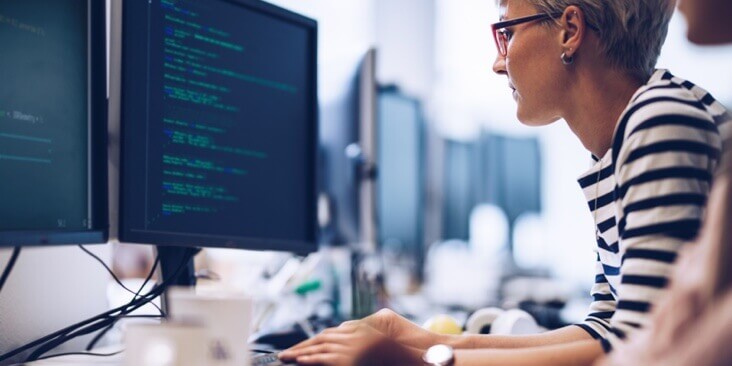 Complete Visibility
Our state-of-the-art technology brings full visibility into your transportation supply chain. With real-time updates at a moment's notice, it's easy for you to stay accurately informed.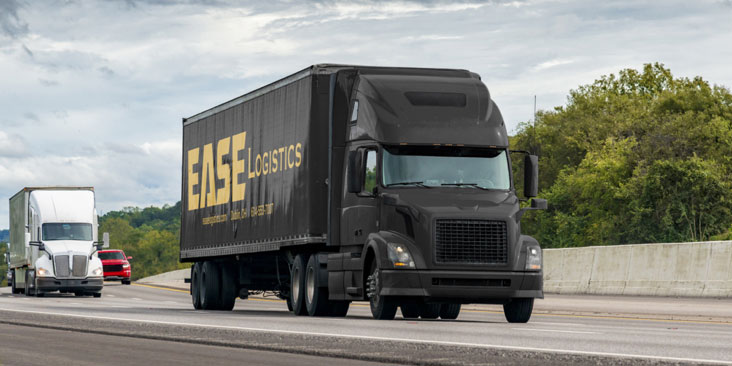 Flexible Solutions for Flexible Requirements
With our expansive network of partners, EASE has a nearly unlimited capacity and the ability to take on any type of shipment - including over dimensional, temperature-controlled, and fragile.
"We are getting nothing but great feedback regarding EASE Logistics from one of our customer's plants! Keep up the great work everyone!"
Sarah, Carrier Quality Account Lead
ACCELERATED RESPONSES. EXPEDITED RESULTS.
Download our Dry Van & Temperature Controlled service sheet for more information about how EASE can be your one-call-away logistics partner.
ADDITIONAL FULL TRUCKLOAD SERVICES FROM EASE
NEED TO SHIP NOW?
Get an expedited shipping quote in 15 minutes by using our online form

or call us directly at 1-866-247-3273