LOGISTICS REIMAGINED
EASE Logistics is a multi-operational supply chain and transportation solution. We provide accelerated, innovative services that help deliver the products and goods of select clients by means of a highly effective global network. Our knowledgeable professionals simplify the logistics experience with our unique and unmatched customer service model.
The EASE Story
EASE Logistics was established in 2014 as a third-party logistics company providing services to automotive, aerospace, and food & beverage companies. Determined to change the third-party logistics narrative, company founder Peter Coratola implemented an unparalleled response-time customer service model and strict carrier vetting process. As a result, EASE experienced rapid growth and has become one of the fastest-growing companies, consistently meeting and exceeding the expectations of customers.
In January 2020, EASE moved to a larger, innovative location. The new company headquarters consists of three buildings and spans close to 12,000 square feet, nearly triple the size of their previous space. With continued company growth, this new decade was the best time for the company to find a larger location that meets their current needs while allowing space for future expansion. This move enables EASE to continue focusing on and growing their state of the art technology, software, and data analytics for their full range of logistics and transportation solutions.
WHAT DRIVES US
Our strategic objectives are driven by the guiding principles expressed through our mission statement, vision statement, and values. When combined, they define and clarify the purpose and passion of our efforts.
OUR MISSION
To passionately deliver reliable logistics solutions creating an unparalleled customer experience.
OUR VISION
Through innovative strategy and unmatched dedication, we will be an internationally respected logistics provider and set the standard for customer experience.
OUR VALUES
We Strive to be Better
We are bold, passionate, and committed to delivering reliable solutions and an unparalleled customer experience. You won't find a more dedicated logistics partner.
We've Always Got Your Back
When we commit to your shipment, it becomes our responsibility. No matter the time of day, you can count on EASE for unmatched visibility, reliability, and dependability.
When We Say 2 Minutes, We Mean It
Our goal is to answer every customer inquiry within two minutes of receiving it - 24/7/365. It's just one reason our customer experience is setting the standard.
Our Trailer is Always Half Full
Our team brings genuine enthusiasm, a can-do spirit, and a helping hand to every situation. We know that together, we can accomplish anything.
We Take Our Cue from Man's Best Friend
We're as fiercely loyal to our customers and partners as our furry, four-legged coworkers are to us. We use dogged determination to deliver an unparalleled customer experience - every time.
10-4
We listen intently to hear and understand you. We believe that transparent communication and empathy are essential to strong relationships that lead to successful results.
OUR AFFILIATIONS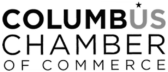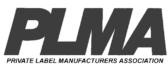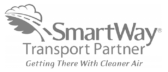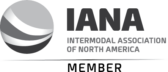 SHIP WITH US
See what a better logistics and freight management experience looks like.
DRIVE WITH US
EASE is committed to keeping our carriers moving. Join our growing network today.
WORK WITH US
Join our passionate and dedicated team to disrupt the logistics industry for the better.