Stephen Spires Featured on the Standing Out Podcast, Episode 264
Stephen Spires, EASE Director of Sales, joins Trey Griggs on this episode of Standing Out with Trey Griggs. Big thanks to Trey and BETA Consulting Group for having us!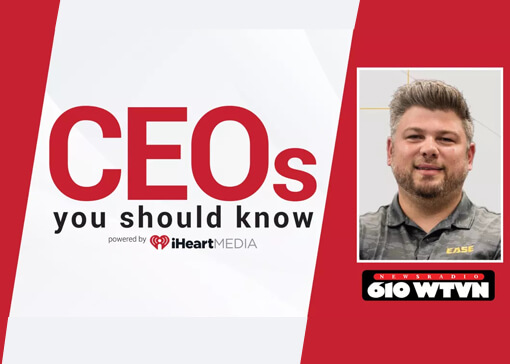 Peter Coratola, Jr. – An IHeartRadio CEO You Should Know
EASE President & CEO Peter Coratola, Jr. was recently featured on iHeartRadio's CEOs You Should Know, a regular segment dedicated to the businesses that drive Central Ohio's regional economy.
Peter's Cbuzz Podcast
On this edition of cbuzz, the Columbus Chamber of Commerce's award-winning podcast, EASE CEO, Peter Coratola Jr., discusses his business journey including leadership, the significance of logistics, and how EASE is pursing innovation across the supply chain.
Mad Gaines Podcast Appearance
In March, Peter joined other leaders across the logistics industry for a spirited conversation about Track-and-Trace with Cassandra Gaines on her popular podcast.